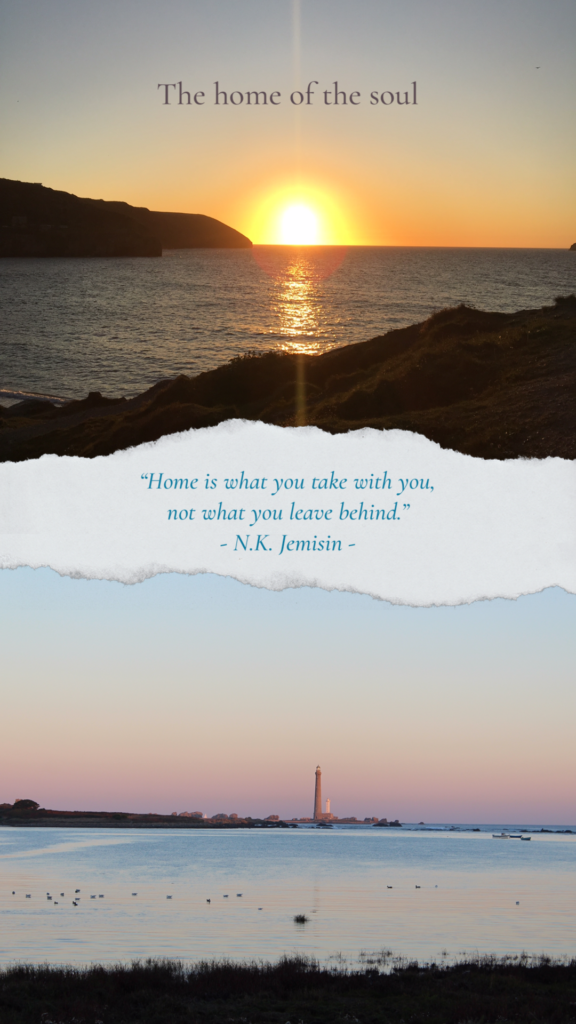 "Home is what you take with you, not what you leave behind." – N.K. Jemisin –

Dear little inner child,

it is safe to leave those people behind who never understood you, who didn't care for you because you will meet real friends, experience real connections by the ocean.

It is safe to leave those places behind where you felt you don't belong, where you felt prisoned and stuck because you will find a place of freedom and connection by the ocean.

It is safe to leave those fears and doubts about not being enough behind because you will learn to set sails, to navigate through storms, to surf the waves.
You will learn that you have all what it takes to create a wonderful and authentic life by the ocean.

It is safe to leave the fear behind that you don't deserve, are not worthy to live your dreams and to follow your heart, because you will express all your heart's beauty like the magical world of the ocean.

It is safe to be yourself and to go your way to the ocean.
Adventures, joy and the creative power of the waves wait just for you to be lived.

It is safe to leave your life of disconnection, depression and not belonging, because your heart is guiding you to the ocean, where you will find love and joy for life, where you will find freedom because your soul wants to come home.

Leave behind what does not belong to your heart's self, you will take your heart's compass with you.
You will belong to the ocean, the home of your soul.